Moros d'Alqueria Foundation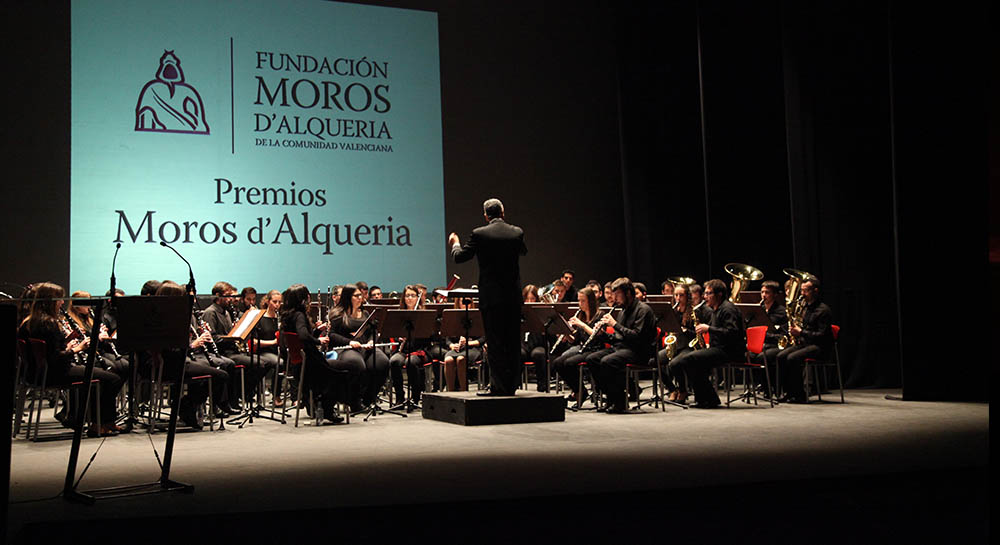 Moros d'Alquería is established as a Foundation in 2015 with the aim of participating and collaborating in the fiestas of the Magdalena and other traditional commemorations of Castellón, as well as promoting, especially abroad, the cultural richness of Castellón. To achieve these goals, the activities carried out by the Foundation are divided into:
Participation in the historical part of the Prego parade. It is the activity that motivated the birth of Moros d'Alqueria and the most symbolic of all the actions that are carried out throughout the year. Around 300 people parade each year along the streets of Castellón in a colourful and musical show, rooting from the festive traditions of the Valencian Community.
Moros d'Alquería Awards, which annually recognize the merits of students in Castellón in the areas of Music and Gastronomy and an internationally renowned festival or celebration.
Promotion of our festive traditions abroad. Through the cultural embassies, Moros d'Alquería has carried the festive traditions of the Valencian Community through different countries of three continents: Europe, Asia and America.
President: Pepe Chillida Dols

Vice-chairman: Ernesto Tarragón Albella

Secretary: Vicente Tirado Jiménez

Lifelong chairs: Enrique Monerris, Juan Antonio Llopis and Sixto Barberá

Chairs appointed by the Moros d'Alqueria board: Toribio Delíbano, Leandre Escamilla y Juan Carlos Navarro

As a musician: Isidro Andreu

Gastronomy representative: Antonino Barcos

Official chronicler of the city: Antonio J. Gascó